Adult Degree Programs
Nowadays, distance learning adult degree programs are highly valued at the workplace.
Completing an adult degree program demonstrates an indisputable level of willpower, responsibility, motivation, and competence. These skills are highly appreciated at the workplace and explain why Human Resources executives esteem those employees completing distance learning degrees programs.

Adults usually have better comprehension skills than freshmen. Bircham International University strongly believes that an individual's comprehensive and learning capabilities are greater during adulthood, after accumulating years of skills and professional experience. When young people decide to pursue a higher education degree program, they often lack the capacity and maturity to understand how to apply that knowledge they receive in real life and at the workplace. Therefore, they resort to memorization, falsely believing that they are learning what they are actually memorizing. Shortly after, if this information hasn't been used, the brain simply discards it. Adults are more efficient in selectively learning the material that allows them to improve their professional or personal life.

We normally forget that education provides us with basic tools to accomplish increasingly skilled tasks in our careers. For this reason, when designing an adult degree program, Bircham International University considers not only a student's previous education, but also all the knowledge, skills, and expertise accumulated throughout a professional and personal life. At Bircham International University, we work hard to show our students how to make sound and logical decisions in life. We strongly believe that our students are proficient not because they study more, but because we teach them how to competently apply their knowledge to succeed in their professions.

When designing an adult degree program, what really matters is what we know and not how we acquired it. A high quality and applicable knowledge is more efficient than theoretical and non-applicable knowledge.
More info...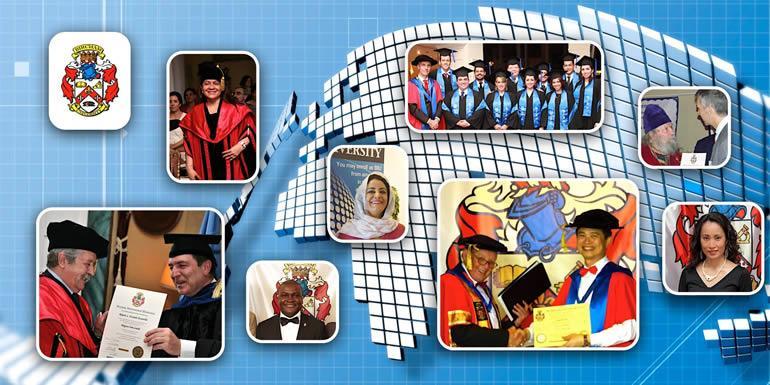 BIU distance learning university is a truly international institution offering adult degree programs in eight languages: English, Spanish, French, Portuguese, Chinese, Japanese, Russian & Arabic, and with an actual presence in each of the main's world cultural environment: North America, Central America & the Caribbean, South America, Europe, Africa, Middle East, and the Asia Pacific region. Bircham International University ranking may be considered within the top ten according to its international relevance.
More info...
Bircham International University is a non profit institution of distance learning higher education. BIU offers Bachelor's, Master's and Doctorate (Ph.D.) degrees, as well as continuing education and professional diplomas.
Bachelor's Degree - More info...
Master's Degree - More info...
Doctor Ph.D. Degree - More info...

Specialist - Expert Diploma - More info...
Continuing Education - More info...
Adult Degree Programs
An investment in education always pays the best interest.

Payment plans up to 24 installments.

What else you need?
BIU OFFICES - Contact ...
If you have any further questions, please let us know. :)