Distance Learning for Adults
The distance learning for adults is taking the direction that Bircham International University has been pioneering.
Distance learning for adults is the process by which the education of a student occurs in circumstances where the instructor and the student are geographically separated, and they communicate via technological forms.

The concept of distance learning for adults is not new. Distance learning universities degree programs were initially offered via print-based correspondence courses, and currently take advantage of the new technological and telecommunications developments.

Traditional university is still reluctant towards the complete acceptance of distance learning higher education. The effectiveness of distance learning for adults is questioned in regards to genuine cost saving, after taking into account the investment in infrastructure, the difficulty involved in adapting or creating a course for delivery through distance education, and the need to provide students with university functions, such as registration, advising, and access to library materials. Questions also raise the quality of the online educational experience, the issue of adult higher education recognition, and also point out to the invasion of online distance learning universities called "diploma mills", fraudulent institutions that offer worthless distance learning higher education degrees, many requiring little or no coursework, in exchange for money.

Today, only irresponsible consumers fall under the easy treats offered by diploma mills. Technology has proven to provide genuine cost savings for full distance learning universities, which is reflected in an affordable tuition with an excellent cost/quality ratio. Nowadays, the effectiveness of distance learning for adults, in regards to learning outcomes and demonstrated professional skills, is out of question.

Distance learning higher education supporters claim that it is more convenient and accessible for adult students. Adult distance learning allow students to pursue an education while fulfilling their commitment to their jobs and families. Home study provides an easy and affordable alternative for those students facing difficulties to access a traditional college or university. Supporters also point to cost savings, and the companies nowadays do appreciate those professionals who commit to the effort of earning a distance learning degree.

Distance learning for adults open possibilities that may seem hard to believe, yet let us assure you that distance learning degrees are nowadays widely accepted. There are thousands of BIU graduates that do attest this fact.
More info...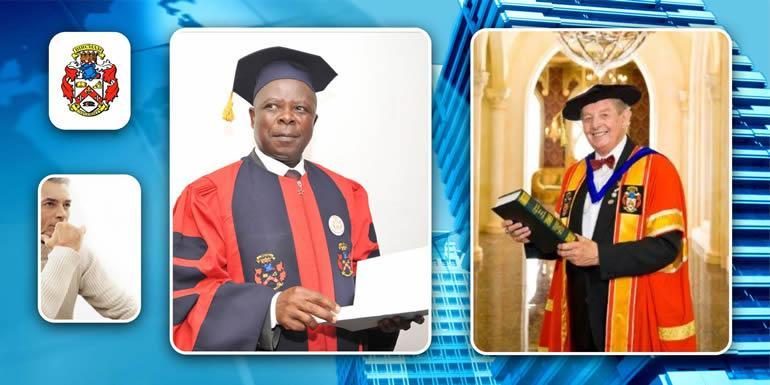 How to study via distance learning at BIU?
BIU distance learning for adults is highly flexible. You can study anywhere and anytime. There is no need to attend any examination center. Upon enrollment, and once the Academic Board at Bircham University decides on your distance learning study program, you will be assigned specific textbooks that will be mailed to you. Your duties are to comprehensively read these textbooks (wholly or partially) and write assigned reports. The number of textbooks and reports differ from student to another and are set during the admission evaluation process. Bircham International University offers a tutoring and guidance system, which are explained in the BIU distance learning study guide.
More info...
Bircham International University offers a distance learning degree program with unique conditions.
Bachelor's Degree - More info...
Master's Degree - More info...
Doctor Ph.D. Degree - More info...

Specialist - Expert Diploma - More info...
Continuing Education - More info...
Distance Learning for Adults
What is important is what you know, and not how much you should study, or how you have acquired that knowledge. A distance learning university should make things easy and not create obstacles.

Feel like trying?
BIU OFFICES - Contact ...
If you have any further questions, please let us know. :)