Study guide
Online Learning - Tips for effective home study.
Effective adult distance learning higher education.
Bircham International University
Study guide
We all have spent many years studying and memorizing...
Have we really learned much?
How much do we remember from high school or college subjects?
The truth is: very little. Why? More info...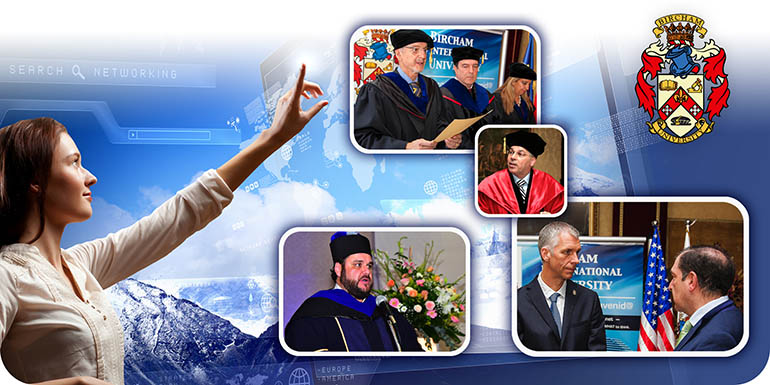 Effective adult distance learning higher education.
No matter what technology supports the education process, learning occurs only as a result of the active processing by our biological brain.
Tips for effective home study.
The BIU home study guide explains our effective pedagogical approach, how to organize your studies, how we conduct the exams, and many useful online learning tips.
We consider you mature enough to feel free to follow Bircham International University home study guidelines, or decide your own method of home study, as long as you fulfill the requirements outlined in the distance learning degree program. Whatever method you choose, take care not to demolish the mental processes of learning and assimilation outlined by the BIU home study pedagogy. More info...

Bircham International University believes in the self-organization of the home study learning process.

Although home study free schedule proves to be the best choice, Bircham International University may provide you with a home study fixed schedule of assignments in order to help you organize your studies through the establishment of weekly goals. More info...
Duration
For a program of 21 credits, the estimated time for completion is 21 weeks. For 45 credits, the estimated time for completion will be 45 weeks, and so on. Calculations are approximate. The length of each distance learning degree program is calculated based on an average of 15 hours of learning per week. It also depends on the number of validated credits from previous knowledge and the level of commitment to the studies. More info...
Online learning tips
Effective online learning: The key to integrate the "know-how" of any specialization in our mind lies in understanding WHAT and HOW we study.
WHAT:
Textbooks specifically selected and supervised by Bircham International University constitute the core element of every online learning course. These books are chosen for their clear, interesting, and in-depth content. They encourage critical thinking and the practical application of the acquired knowledge. BIU adopts the best available list of published textbooks in an attempt to meet the projected online learning outcomes from each distance degree program.

HOW:
It is necessary to structure an effective online learning approach and apply it to the selected textbooks, in order to transform the raw material from the textbook into useful processed information. The BIU pedagogy is a good example of how to achieve this goal. More info...
Now that you have the books...
How do you get started?

You have received the textbooks and the assignments instructions...
You are sitting at your desk and then what? More info...
Bircham International University offers a series of concise yet effective online learning tips that can help to improve intellectual performance. You are invited to adapt these online learning tips in what you consider best fit your usual home study habits.

The pillars of any effective online learning are: reading, comprehension, and memorization. More info...

How to do the reports? More info...

How to do the project or thesis? More info...

 

What is important is what you know, and not how much you should study, or how you have acquired that knowledge. A distance learning university should make things easy and not create obstacles.

Feel like trying? More info...
A good education should teach HOW to think, rather than WHAT to think.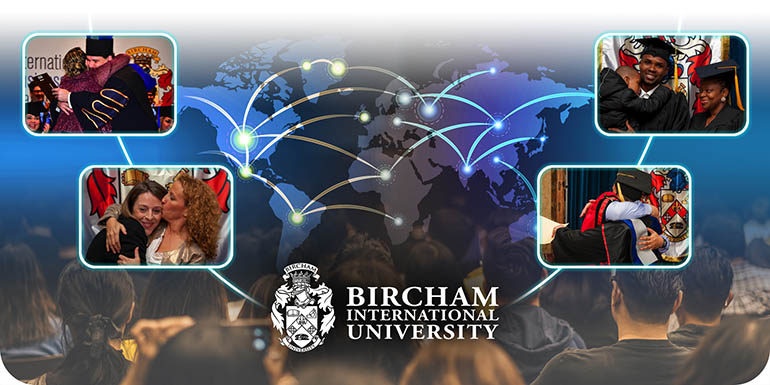 Effective adult distance learning higher education.
Tutoring and advice
All questions related to the presentation of written assignments, doubts concerning textbook comprehension, knowledge level, etc., as well as any administrative procedure should be addressed to your Bircham International University Office. This latter will coordinate taking care of your questions with the appropriate member of the instructor's team. More info...

At Bircham International University, we do not want you to simply enroll but to graduate, to earn your deserved distance learning degree program, and to achieve your goals.
Transcript
BIU holds an inter-governmental accreditation, and meets the international standards of the US "Generally Accepted Accrediting Practices" (GAAP), UK "Frameworks for Higher Education Qualifications" (FHEQ), EU "European Qualifications Framework" (EQF,) "European Credit Transfer and Accumulation System" (ECTS), UN "Guidelines for Cross-Border Higher Education", & UN "Recognition of Qualifications of Higher Education" (Articles 36-37). More info...

Bircham International University establishes some channels of communication, documents, and advice with the purpose of optimizing the service and performance offered to students. In our opinion, this is the best way of providing rapidity and quality throughout your program of study. Nevertheless, we do not want your home study to become an impersonal or detached experience. For this reason, we remind you that we are here to take care of any question that you may have.
BIU OFFICES - Distance Learning University - Contact ...
If you have any further questions, please let us know. :)