Welcome!
Distance Learning University.
Bachelor's Degree, Master's Degree, Doctor Ph.D. Degree Online via distance learning.
Bircham International University

Welcome!
Thank you for your interest in Bircham International University (BIU).

Take a minute to learn about the characteristics and possibilities that offer this unique distance learning university. Then, feel free to contact us, and we will do our best to answer all the questions you might have.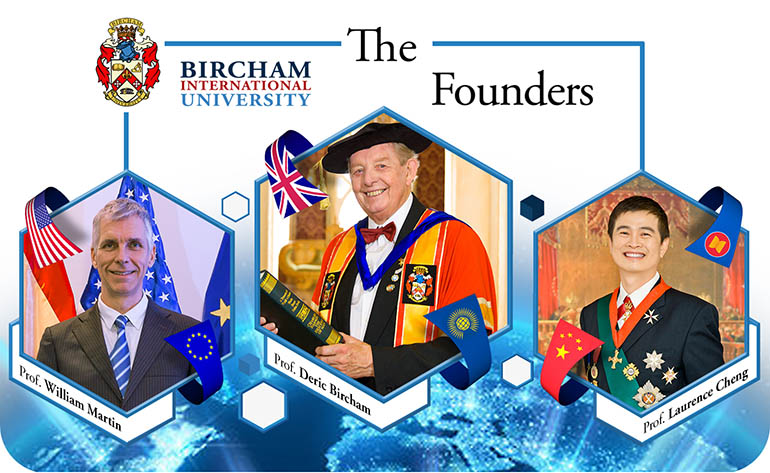 Distance Learning Higher Education?
Distance learning higher education for adults is a good and effective alternative, as valid as attending classes at a formal university campus.

Perfectly valid degrees are legitimately earned via a distance learning higher education programs like the ones offered by Bircham International University (BIU).

For freshmen, distance learning higher education is only recommended as a complement to on-campus education. For adult students, who cannot afford to leave their employment or families, and who do not require the social experiences a campus university normally offers, BIU distance learning higher education can be exactly what they need.

Distance learning higher education should, by no means, be perceived as a substitute for formal campus-based education; it is rather an alternative that also offers a convenient learning experience, but also one that demands a greater degree of self-motivation and self-discipline.

BIU adult distance learning higher education pedagogy is efficient, provides content-specific syllabi, includes a remarkable bibliographic selection, and the required evaluation work may be completed at home without the stress of traditional exams. BIU pedagogy has been chosen an example of pedagogical efficacy by the European Union. Consequently, Bircham International University ranking may be considered within the top ten according to the efficient results of its adult distance learning higher education pedagogy. More info...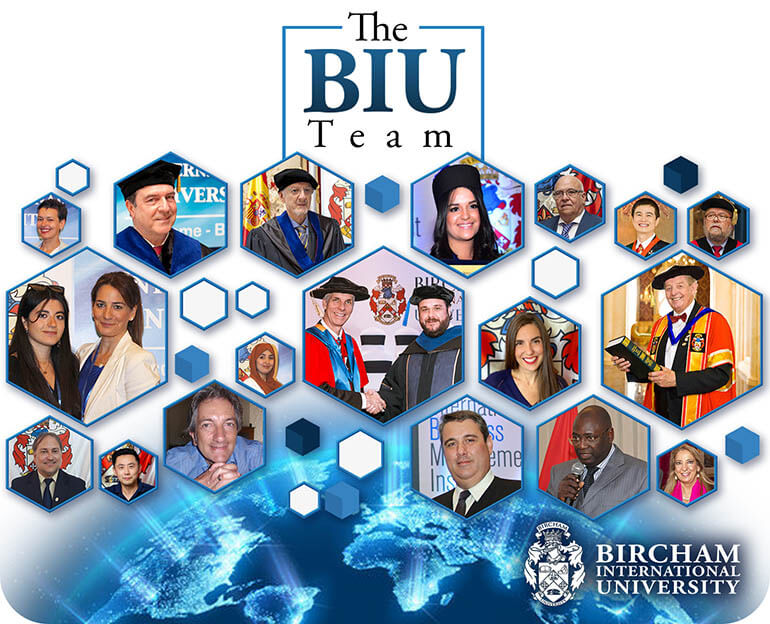 What is important is what you know, and not how much you should study, or how you have acquired that knowledge. A distance learning university should make things easy and not create obstacles.

Feel like trying?
BIU distance learning degree programs are highly affordable, and are entirely completed by correspondence, not online. Curricula are designed to meet the needs of the adult student, without interfering significantly in his/her professional life. Credit for prior learning and experience may be granted. Upon enrollment, BIU will elaborate a personalized distance learning program of study, then we will mail the corresponding physical textbooks to the address provided. The student will be required to write reports about the assigned textbooks as a way of evaluating his/her academic program progress and outcome. A project or thesis is always required for any distance learning postgraduate degree. More info...
Adult Degree Programs?
Completing an adult degree program demonstrates an indisputable level of willpower, responsibility, motivation, and competence. These skills are highly appreciated at the workplace and explain why Human Resources executives esteem those employees completing distance learning degrees programs.

Adults usually have better comprehension skills than freshmen. Bircham International University strongly believes that an individual's comprehensive and learning capabilities are greater during adulthood, after accumulating years of skills and professional experience. When young people decide to pursue a higher education degree program, they often lack the capacity and maturity to understand how to apply that knowledge they receive in real life and at the workplace. Therefore, they resort to memorization, falsely believing that they are learning what they are actually memorizing. Shortly after, if this information hasn't been used, the brain simply discards it. Adults are more efficient in selectively learning the material that allows them to improve their professional or personal life.

We normally forget that education provides us with basic tools to accomplish increasingly skilled tasks in our careers. For this reason, when designing an adult degree program, Bircham International University considers not only a student's previous education, but also all the knowledge, skills, and expertise accumulated throughout a professional and personal life. At Bircham International University, we work hard to show our students how to make sound and logical decisions in life. We strongly believe that our students are proficient not because they study more, but because we teach them how to competently apply their knowledge to succeed in their professions.

When designing an adult degree program, what really matters is what we know and not how we acquired it. A high quality and applicable knowledge is more efficient than theoretical and non-applicable knowledge. More info...

Distance learning higher education supporters claim that it is more convenient and accessible for adult students. Adult distance learning allow students to pursue an education while fulfilling their commitment to their jobs and families. Home study provides an easy and affordable alternative for those students facing difficulties to access a formal campus-based college or university. Supporters also point to cost savings, and the companies nowadays do appreciate those professionals who commit to the effort of earning a distance learning degree.

Distance learning for adults open possibilities that may seem hard to believe, yet let us assure you that distance learning degrees are nowadays widely accepted. There are thousands of BIU graduates that do attest this fact. More info...
Bircham International University offers distance degree programs with unique conditions.
More than 200 majors of study!
The wide range of disciplines covered in this Distance Learning University curricula guarantees our students a highly competitive academic and professional profile. Bircham International University adult degree programs are designed to meet the students' career objectives as well as employers' qualification demands. More info...
Credit for prior learning and experience!
Students learn what they need to learn and not what they already know. This fundamental premise allows the students enrolled at BIU's distance learning higher education programs to save time, energy, and money. Our Adult Degree Programs are therefore, practical, motivating, and continuously updated. More info...
Full compatibility with your life and work!
Students receive the complete distance learning degree program curriculum when they enroll at Bircham International University. This allows them to organize their time accordingly, and does not interfere with their work or personal life. More info...
Effective distance learning higher education!
Both, the adult degree program requirements and the exams may be conducted from home, or from anywhere. BIU's Distance Learning Higher Education methodology is based on the latest developments in psychology and pedagogy. It does not involve memorization, but rather emphasizes the students' critical thinking and comprehension abilities. More info...
Affordable Tuition!
A Distance Learning University is more cost efficient, and therefore, the BIU tuition is highly affordable. Students will save up many times what they might spend if pursuing the same adult degree program from a traditional university. More info...
An investment in education always pays the best interest.

Payment plans up to 24 installments.

What else you need?

BIU OFFICES - Distance Learning University - Contact ...
If you have any further questions, please let us know. :)