Programs
Distance Learning Higher Education for Adults & Professionals.
Bachelor's, Master's, Doctor Ph.D. Degree Online.
Bircham International University
Bircham International University offers various distance learning degree programs. These distance degree programs are highly affordable and cover more than 200 disciplines including management, communications, humanities, arts, psychology, natural health, therapies, computers, sciences, engineering, and others.
Every adult student's situation and profile is different, and we like to handle cases individually. Contact us to get your questions answered directly. Then, you will be ready to apply for admission at Bircham International University. You may also choose the language of study. Please note that BIU does not provide visa and immigration services, because all our distance learning degree programs may be completed at home. More info...
Choosing the right major!
The success of a Bircham International University distance learning degree program lies in its completion, not just in the decision to begin. Therefore, it is very important to choose the field of study that strengthens your professional profile and satisfies your interests. The right major choice is vital in fueling your motivation to complete your distance learning degree. Bircham International University may adjust nearly every major to any distance learning degree program level.
Faculty of Arts & Humanities - See List...
Faculty of Business & Media - See List...
Faculty of Computer Science - See List...
Faculty of Engineering & Technology - See List...
Faculty of Life & Earth Sciences - See List...
Faculty of Natural Health Science - See List...
Faculty of Psychology - See List...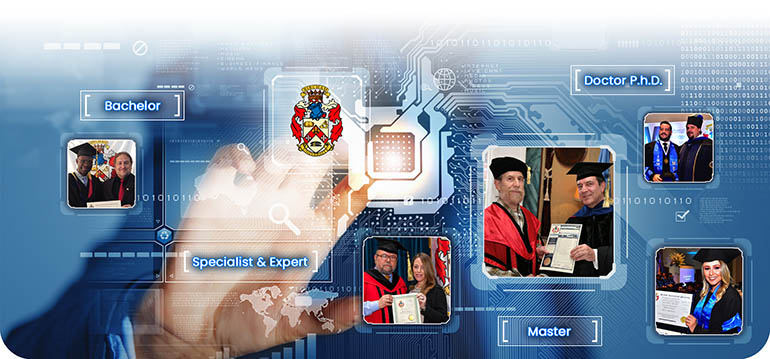 What is important is what you know, and not how much you should study, or how you have acquired that knowledge. A distance learning university should make things easy and not create obstacles.

Feel like trying? More info...
How to study a BIU distance learning degree program?
Bircham International University selects the best textbooks to meet the distance degree program learning outcomes. The student may also propose his or her own bibliography. However, this proposal must be revised and approved by the Academic Board prior to the distance learning degree program assignment. Students must read all the recommended textbooks and write corresponding reports, following the instructions provided in the Bircham International University distance learning study guide. Students may compose these reports from any location. Every report represents an evaluation unit. Once all the assigned reports have been submitted, evaluated, and approved; Bircham International University will issue the corresponding distance learning degree. In certain cases, a final project or thesis is also required. For further detail on the Bircham International University distance learning higher education, read the Study Guide. More info...
BIU adapts each Distance Learning Higher Education degree program to the needs of each student. More info...
The Bircham International University distance learning degree program consists of studying all the textbooks assigned and writing reports about these readings, according to the guidelines described in the study guide. This study guide explains the BIU distance learning higher education pedagogical system, how to study the provided textbooks, how to do and present the required reports and research work (Project or thesis), the evaluation process, and more useful learning tips.

Duration depends on your dedication to complete the required assignments.

Once you have received all the instructions, program guidelines, textbooks, and other home study material, it is your duty to administer your time to complete the assignments and obtain your degree accordingly. We believe that distance learning higher education is based on a sense of responsibility. No one better than yourself can decide how best to administer and organize your time. Bircham International University will not actively pursue the submission of your required academic work. At the same time we do want to let you know that we are here to help you in the progress of your home studies. Let us know when you need extra support.

The cancellation of your program of study may occur if you fail to submit payments as per the agreed payment plan option, and/ or failure to submit assignments for one year. More info...
All information related to the distance learning degree programs is in English, although you may, upon request and approval, submit the required assignments in other languages.
Study via Distance Learning from anywhere in the world and at any time in the year. More info...

BIU OFFICES - Distance Learning Higher Education - Contact ...
If you have any further questions, please let us know. :)